Our Work
Research and Publications
Over the past 5 years, Pathways to Care implemented a full research and community engagement program.
Research
Collect information from a variety of sources including journal articles, focus groups, and community consultations
Dissemination
Use the information gathered to create action and share the findings through community events, workshops, and documents that outline best practices
Community Building
Build networks & communities of service providers and organizations that will ensure proper mental health and addictions care for Black children and youth
Events
Pathways to Care is now hosting and co-hosting, workshops, webinars and a wide variety of events. Looking forward to participating in some of our events? Check out some of our past events and upcoming events that are currently open for registration.
Find Events
Latest News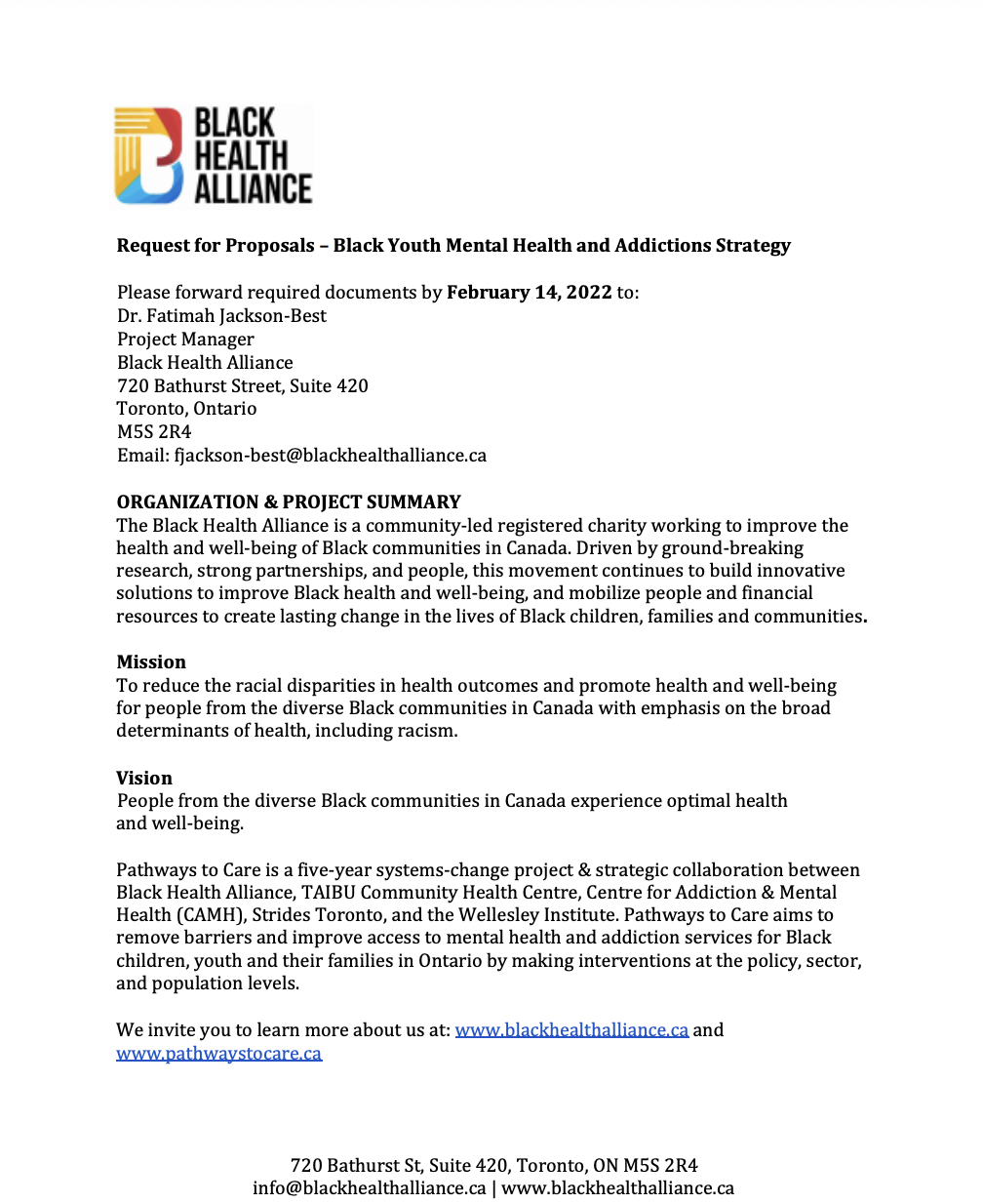 January 28, 2022
As part of the next phase of its project activities, Pathways to Care is seeking proposals from qualified consultants to assist in the development of a comprehensive Black youth mental health and addictions strategy that will be implemented by organizational partners across 6 cities in Ontario.